Available to suit a variety of pipeline diameters and pig types, the fully ATEX certified PET provides pipeline operators with an understanding of the behaviour of pigs whilst negotiating their pipeline system.
The PET can be retrofitted to standard mandrel pigs, foam pigs and flexicast pigs ensuring knowledge of all pig types is attained. The PET is a cost effective solution which, through innovative assessment and presentation of the data.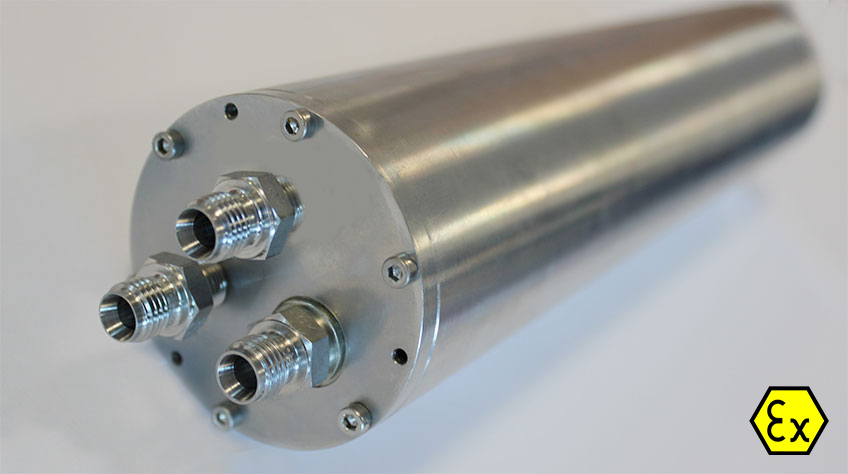 A pipeline operator can:
Determine an accurate pressure and temperature profile for the pipeline permitting refinement of deposition and flow assurance modelling
Remove uncertainty and improve understanding of their pipelines internal condition
Identify and monitor upheaval buckles, bore reductions and pin point their location (gauge plate can be added)
Monitor their pipeline environment for changes e.g. increasing pig DP suggesting reducing pipe bore
Monitor pig performance ensuring cleaning remains effective e.g. reducing pig DP demonstrating poorer cleaning performance
Mitigate ILI risk by preforming an intelligent reconnaissance pig run pre ILI scope
The P2D PET's versatile sensor and electronics framework allows bespoke configuration to match the specific requirements of the project.
The PET can be run as part of a pigging programme that monitors the pipeline conditions at different times, events and flow rates.
Applications:
Low cost pipeline condition monitoring
Optimise pipeline cleaning programs
Semi-intelligent gauging
Pipeline pressure and temperature profiles
Easily adapted to suit a range of associated client requirements
Monitor pig cleaning effectiveness and efficiency
Evaluate pipeline parameters
Evaluate new cleaning pig designs during testing and operations
PET Data Examples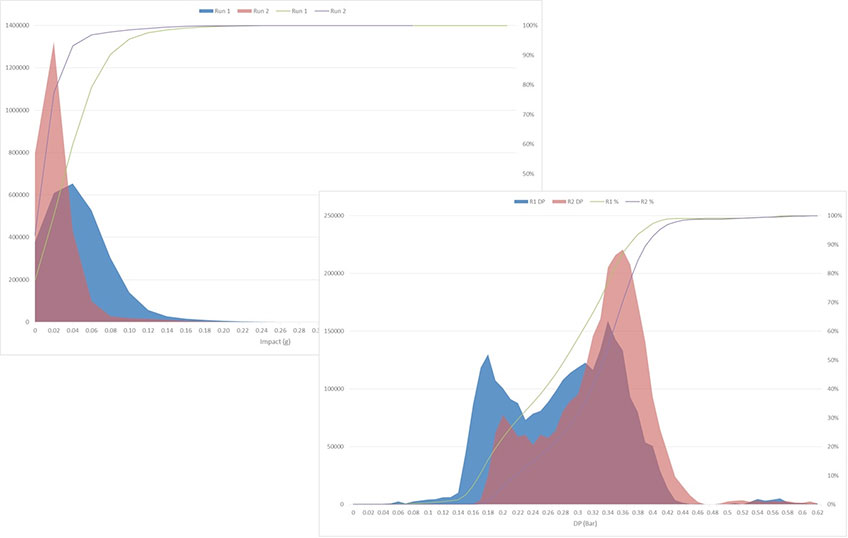 | | |
| --- | --- |
| Operating Pressure | 0-200 Barg |
| Operating Temperature | -5°C to +100°C |
| Pig Velocity | 0.1 to 10 m/s |
| Battery Life | 11 days |
| Data Storage | 8Gb |
| Front & Rear Pressure | 0-200 Barg |
| Temperature Measurement Range | -10°C to +120°C |
| Odometers | 2 maximum |
| Tri-Axial Accelerometer | +/- 3g |
The above can be tailored to suit client requirements.